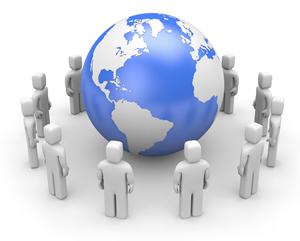 We provide bulk mailing services centered around our robust and SPAM compliant mass email broadcasting system!
Our system takes away the concerns of wondering whether all of your messages have been delivered or whether your own local computer or network can handle the load. Our Bulk Mailing system also ensures that your mailouts are sent out with Australian SPAM Act 2003 compliancy.
Whether you need to manage sending email to lists of 100 subscribers or 100000 subscribers our Bulk Mailer is your friend!
Feature Summary
Message will be delivered individually to each subscriber with their email address in the To: field.

Each message will display the 'From' address of your choice.
i.e. newsletter@yourdomainname.com.au

You will be able to post plain text messages or hybrid html/text messages with colourful images etc. We can also assist with developing a colourful template for your organisation. A third mailing option you can use at any time is 'Send a Web Page'. Often our clients will create a colourful email as a html page, upload it to their account and then broadcast the html message. Using this method one can add an 'If you have trouble viewing this message click here' type link at the top of the email.

The system also has a useful 'send test message' function whereby you can send a message to yourself or other administrators for final approval before sending to the list.

Other features include:
Easy method to add thousands of email addresses
Add, edit, remove subscribers easily
Auto Subscribe / Unsubscribe form that you can place on any page/s in your website.
Blacklisting (ensure specific email addresses are never sent a message
Auto add un-subscribers to blacklist (so user who unsubscribe are never inadvertantly re-added to the list)
Archive messages and display a link to previous posts presented in a professional manner.
Many other cool features.
The system can handle the sending of emails to tens of thousands of subscribers without you having to worry about load on your own computer or network.
The cost for a list of up to 1000 subscribers is $55.00 (inc GST) per year per list.
To set up the lists we need to know some details about each list. (Note: You will be able to edit this info at any time once your lists are set up)
- Name of list (Short name describing the list - just a few words - also will be displayed as part of the 'from' address'. i.e. "Acme P/L Newsletter"
- Email address (Address that the messages will come from)
- Email address where bounced messages will be delivered (mailbox full, user not found etc)
With large lists some clients elect for these bounced messages to be deleted rather than fill up an inbox.
- For SPAM act compliancy we require Organisation name, Postal Address and Phone number. This will appear in the footer of each email.
Example message footer:
The Acme P/L newsletters are "Commercial Electronic Message Compliant" with the Austrlian Spam Act 2003.
To be removed from this list click the link below or call Acme P/L.
(UNSUBSCRIBE LINK WILL APPEAR HERE)
Acme P/L
2222 Smith Street
Jonesville
Phone 02 222 22222
www.acme.co.au
If you want to go set up your mailing list let us know and we can add this functionality to your site now.

Please note that even though our mailing system can broadcast tens of thousands of emails we do not condone or allow the sending of SPAM or unsolicited email messages. The computerjazz.net Bulk Mailing system is for sending messages to your legitimate email subscribers only!